Welcome To Wings & Intentions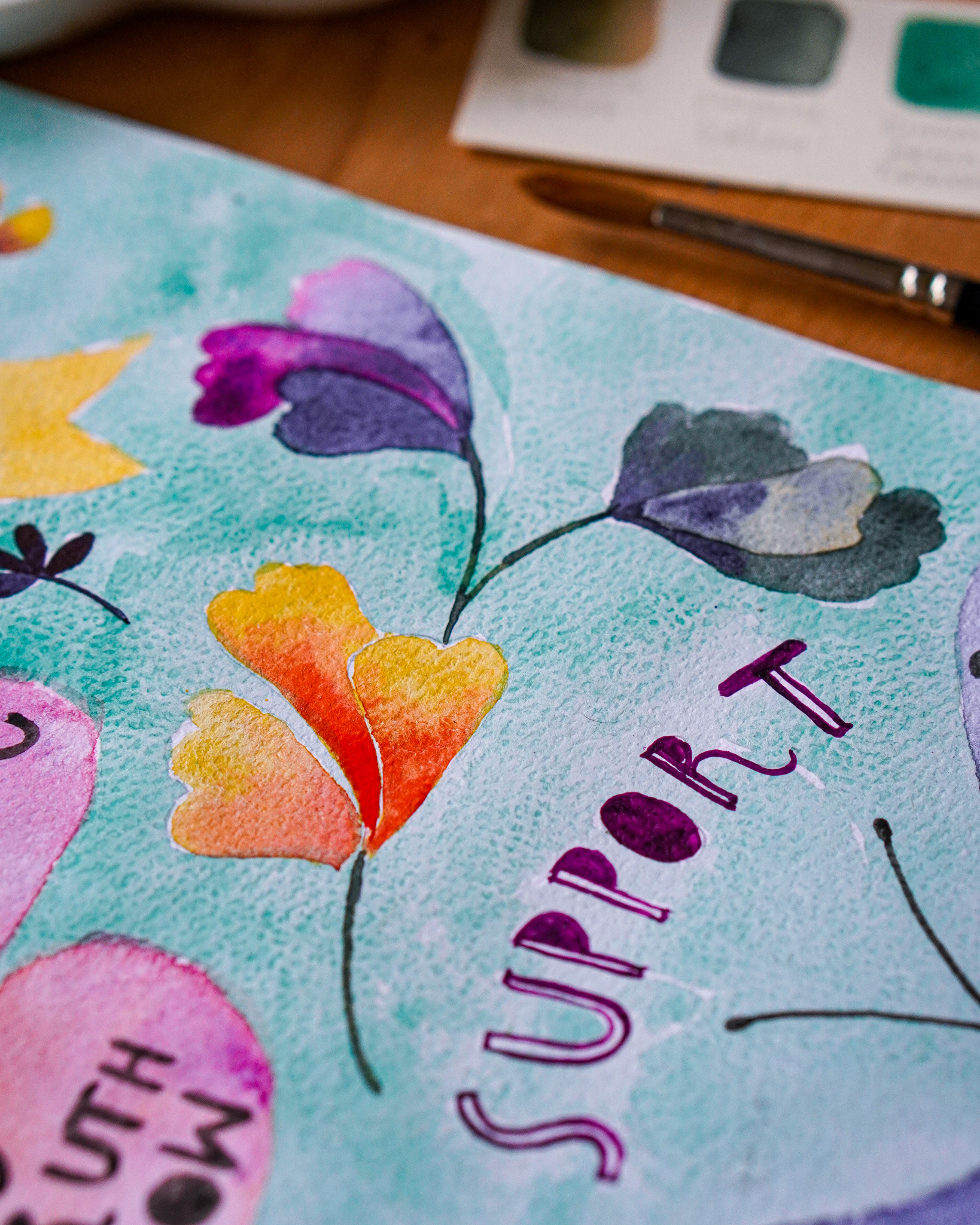 The essence of Wings & Intentions is to nurture your creative soul.
Make it a day of PLAY and JOY.
This class is a place for you to express your truth and self-affirm. Acknowledge what your heart calls for and envision how you can support yourself.
We will be writing our own personal intentions, affirmations or mantras. Gathering together the parts of ourselves that need to be expressed and weaving these elements into a gorgeous artwork.
Within you is someone who knows exactly what your soul is calling for.
Butterflies and moths are beautiful creatures to paint.
Enchanting and magical they are all about transformation. The are guides and they encourage us to unfold. Seek the creative source within ourselves.
We will create beautiful winged shapes and I will show you how to fill them with gorgeous colour and words.
Make these special creatures your own. Your messengers that speak to you directly from your wise inner-self.
This class will be fun, simple and good good good for your soul!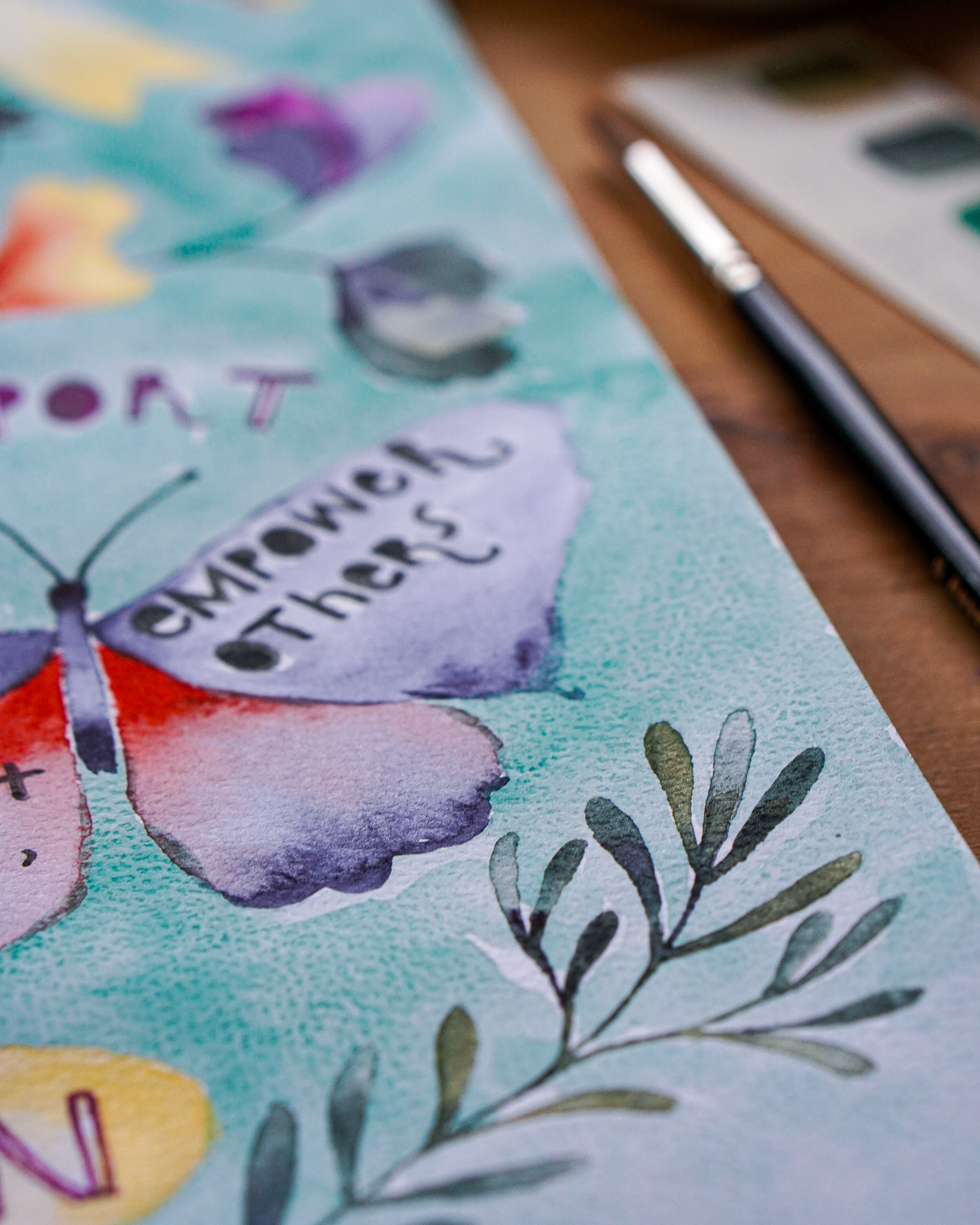 Here's What We Will Be Doing In This Class ..
I will take you through my process of setting personal intentions that are powerful and resonate with your soul. Using guided mediation and intuitive writing, you will create affirmations to inspire and support yourself in your daily life.
Learn techniques to design an eye-catching layout for an A3 Visionboard or Poster. This artwork will be a powerful inspiration to you throughout the year.
Create your own unique colour palette which will bring a strong, harmonious feel to your poster. Learn to make colour choices that will lift your work and bring you so much happiness!
Get In-depth knowledge of the brushes, paints and watercolour techniques that I use. You will use these techniques to paint your beautiful poster.
Hand-lettering with your own natural handwriting style. Claim your own style and make it fun!
Our class project is an A3 poster but you could definitely make the project into an art journal or sketchbook spread if you prefer. You can even use your iPad! Most of the skills are transferable.
You will get so much joy and self-affirmation out of this process. Designing, choosing colour palettes, claiming your intentions for your life and m

aking a poster that you can display

is a wonderful skillset.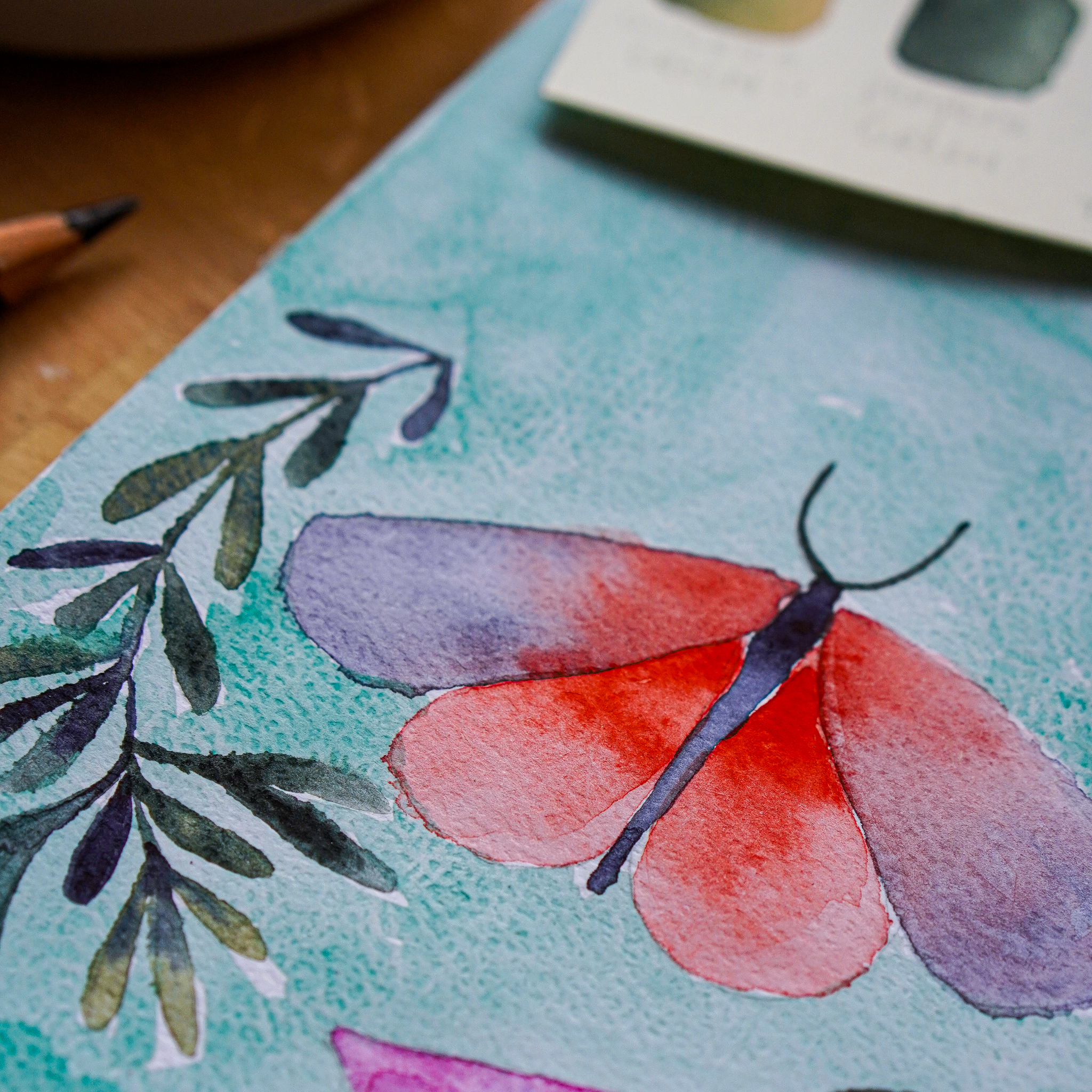 Watch the replays of the Live calls are now available. This is a beautiful way to be inspired and support each other in our intentions.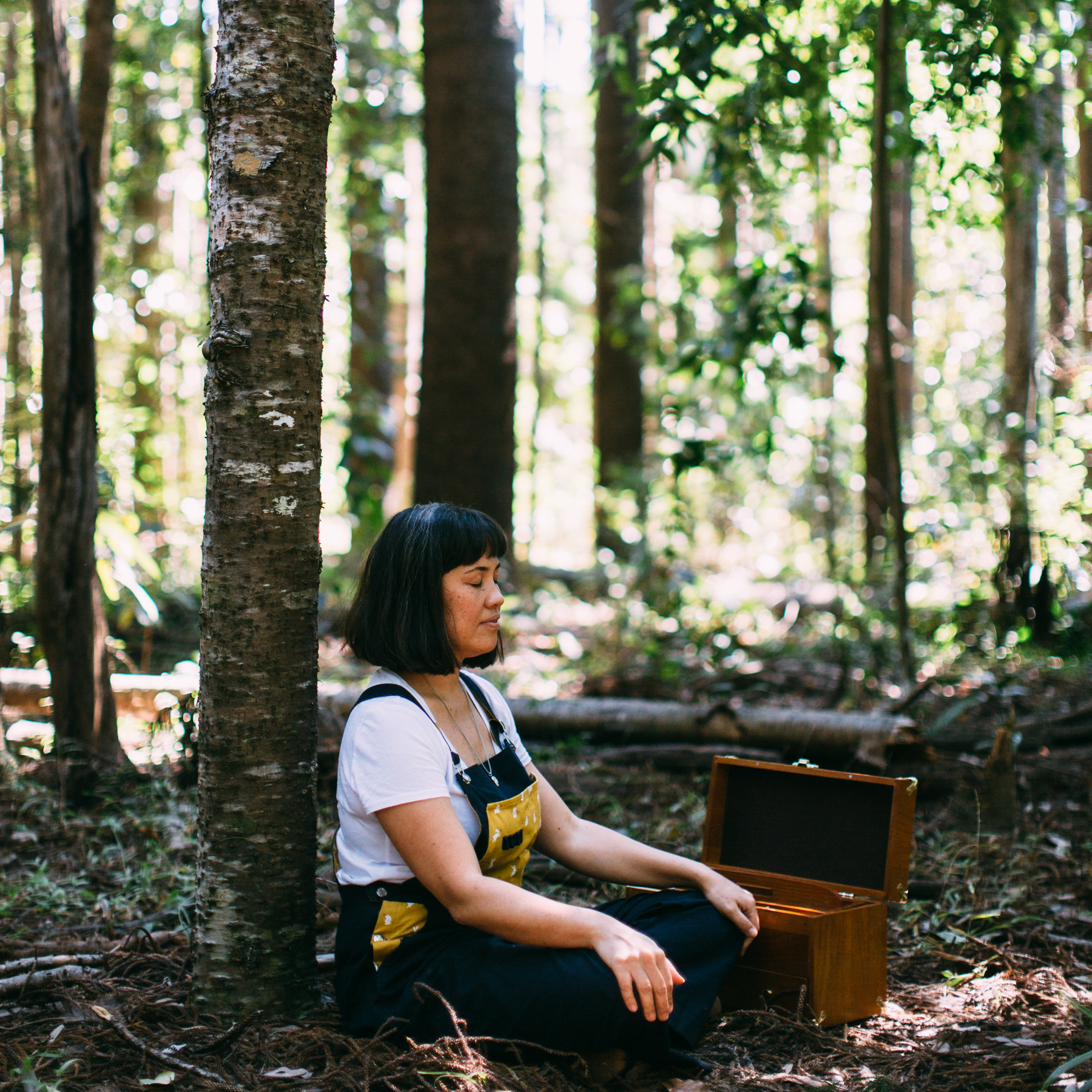 Within you is someone who knows intuitively what your body, mind and soul is calling for. Opening yourself up to your truth is the ultimate self-care.
I will provide you with drawing templates so that you can easily access design elements and get stuck into the sketching and painting process straight away.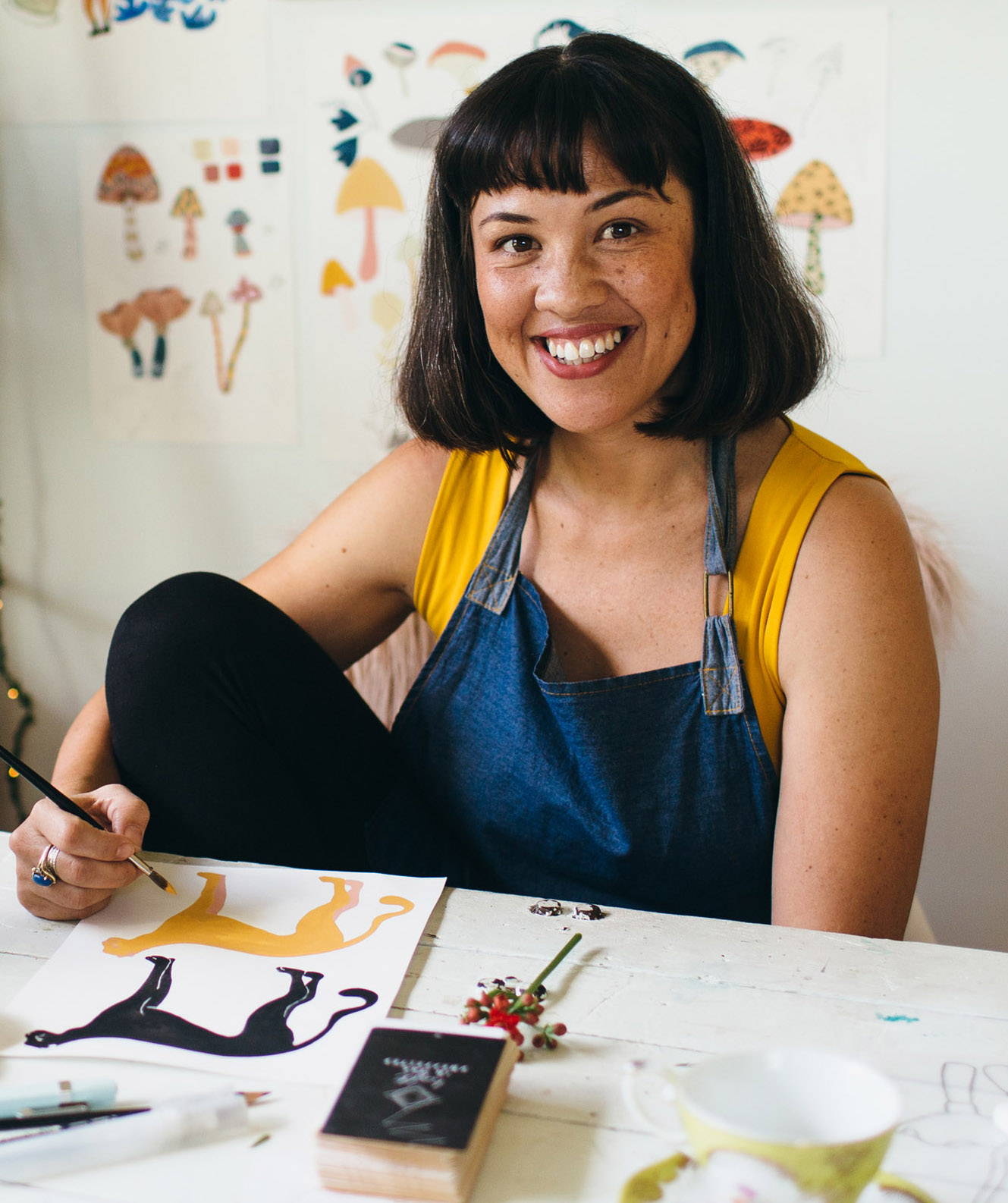 About Erin
Erin is an artist, illustrator, teacher, mother, hiker and lover of the colour green. Seriously, green on green is kinda her thing.
Back in the day she trained and worked in film production, however, having kids led her back to her true love, PAINTING and WRITING. All those crayons and crafts re-ignited the fire!
She started a Youtube channel where she shared her painting process to four thousand subscribers. She became a Skillshare teacher where her Whimsical Faces class was taken by over five hundred students and garnered excellent reviews.
Erin is a commercial illustrator and works with designers to create artwork for a variety of small businesses and brands. Recently she was published in Issue 52 of UPPERCASE magazine.
Writing her BLOG is one of her favourite things to do. She knows it's so mid-2000s but Blogs are the best! She writes about about the creative process, productivity, running a creative business, family life, spirituality and her journey through Breast Cancer.
Erin currently lives in Far North Queensland with her amazing husband, two marvellous daughters, a wolf-dog and a rascally cat. 
Here's what my previous students have said about my classes...


" I am giddy and inspired!"
Erin's style speaks to me and every time she shares her techniques I am giddy and inspired. Every time. Seeing her work pushes me to do better and stretch my own creativity. I'm so grateful to her for sharing her gifts. Loved this class and will come back to it again and again.
Susanne Wright


"The best I've painted before!"
I love this course so much I might do it again. It's wonderful and by far, as a beginner, the best I've painted and sketched before.
Naomi Hills
"A new way to use watercolour that has been endlessly helpful."
Great class! This gave me a new way to think of contouring with watercolour and has been endlessly helpful for me. I already used this technique in a portrait and it looks way better than I even thought it could. The instructor is very specific which was a fantastic help to me.
Jenna Rose
"Great for experienced and newbie watercolourists alike!"
I love everything about this class! Erin is an amazing instructor, explaining each and every step. Great for experienced and newbie watercolorists alike. I especially appreciated Erin's approach to drawing the eyes. Thank you for sharing your process, I sincerely hope you'll offer more classes!
JAC
"Brilliant Lesson! Good pace and clear steps!"
A really brilliant lesson, moved at a good pace. Broke everything down really clearly with steps I was able to follow. Really loved seeing the actual colour mixing to get the consistency and see how the test swatches look. More please! A brilliant teacher! Thank you I really enjoyed that so much!
Helen B.
"You made my learning easy!"
So appreciated that you spoke not only to what you do but WHY you do it. It made my learning so much easier. Thank you!
Twyla R
This course is for you if...
You get excited about starting the new year! You have creative dreams, new projects and plans that you want to bring to life. Now is your time.
You are a crafter or an artist, ready to dive in and explore your intuition. Align with the wisdom of your inner knowing, claim your path and your creative life. Let's do this together.
You know you need to nurture your creative heart. You desire to give yourself more this year. More nourishment! More time to create! More of what your heart calls for!
You are a beginner or an intermediate artist who is looking to expand your skills and also support your growth mindset.
You're a mystic who loves watercolour and beautiful creatures with wings. (Hello my person ❤️). This is a space for you to let go, have fun and fill your cup of inspiration.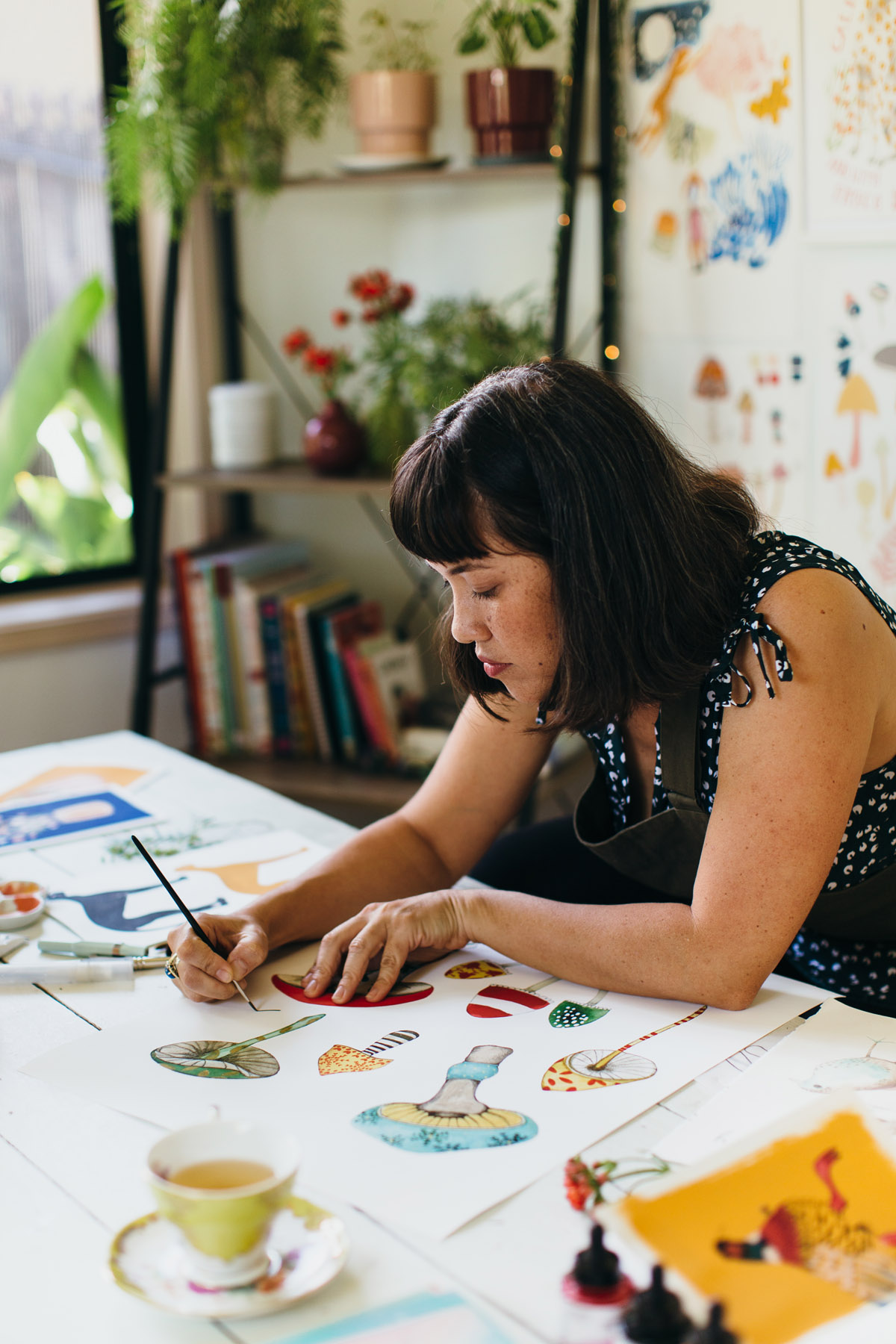 "Everything I needed to know!"
When I took up watercolour I could not find a lesson which worked for me. Then I watched Erin's lesson and it was great. She goes over everything I needed to know, including going step by step to show where and how to apply the paint as she did the painting. I would watch all her lessons
Sara C
"Excellent tips."
This was a fun class. Erin obviously loves her subject matter and enjoys teaching. Excellent tips.
Karen E
"Helpful and encouraging."
Erin is so helpful and encouraging. I really loved the step by step lessons and explanations.
Di Magpa


"I'm so impressed with this course !"
Erin is very knowledgeable instructor and has really studied her subject. I am so impressed with this course! Well done! Thank you for sharing your knowledge.
Lisa Adams
Frequently Asked Questions
When does the course start and finish?
The course officially starts on 4th February.
We will open with a live zoom call.
You will immediately get access to all the lessons and can complete the course at your own pace.


What supplies do I need for this course?
You will need watercolour paints and brushes. A pencil and rubber for sketching. A3 watercolour/acrylic/mixed media paper.
How much time should I set aside for this course?

1 - 2 hours to complete the initial layout of the poster.
1 hour to complete the Intention setting part of the course.
1 - 2 hours to paint the poster.
Course videos are between 5 mins and 20 mins long.


I'm a beginner/ advanced artist, is this course right for me?


I have designed this course to be a support for artists at any level.
It will be great if you are learning to draw and watercolour.
If you are more advanced you will find this to be a nurturing creative practice.


What if I can't make the Live Sessions?
They will be recorded for future playback if you miss the session.


How long do I have access to the Course?
After enrolling, you have unlimited access to this course for as long as I continue to offer it (at least 12 months) - across any devices you own.
When does enrolment end?
For this live round of the course, enrolment ends on Friday 4th Feb.
Presale price is only available until 1st February.
What if I am unhappy with the course?
If you are unsatisfied with your purchase, contact me within 30 days of purchase and I will offer you a full refund.
QUESTIONS?
You can email me at